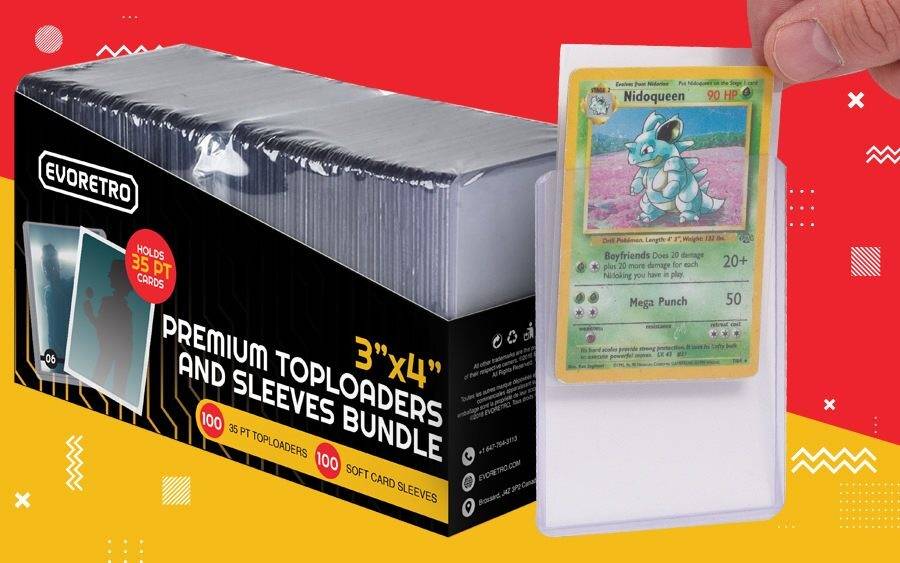 Trading cards and sports cards are prone to wear and damage and putting them in their original boxes is not enough to ensure they're protected from dirt, dust, and moisture. That's why we've come up with these premium card top loaders and sleeves: a must-have to ensure your collection is guarded against degradation and handling damage.


Our card sleeves give your precious cards extra layer of defense from corner bends and folds when shuffling during gameplays, while the top loaders provide them rigid protection so you don't have to worry about them wearing out or fading.
EVORETRO card protectors are archival-grade and acid-free, which means they maintain the value and authenticity of your most beloved trading cards for years, generations to generations.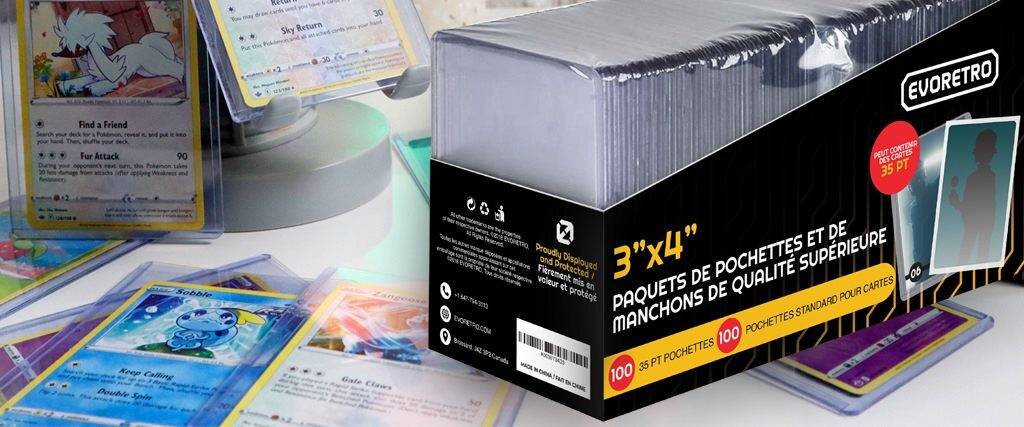 Here's what you can expect:
We strive to give quality products to our fellow gamers and collectors when it comes to our premium card protectors. These card top loaders and sleeves not only provide excellent dual protection, but also keep your card collection neatly organized when displayed.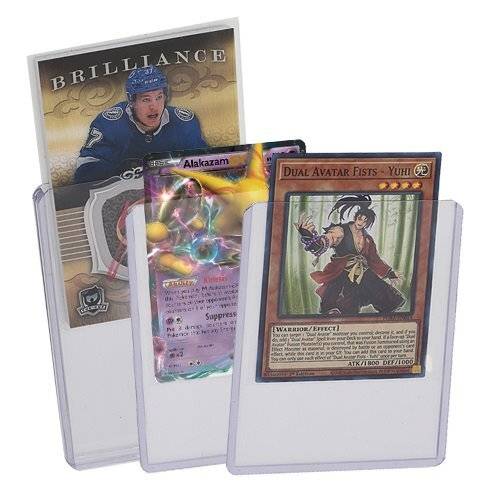 Made of impact-resistant and long-lasting PVC material
Durable and stackable design
Transparent wall for aesthetic appeal
Compatible with 35 PT thickness cards
Protects against wear and tear damage
Provides extra lining inside top loaders for extra protection
Features snug fit design for standard size cards
Transparent design for effective organization
Protects against dirt, dust and moisture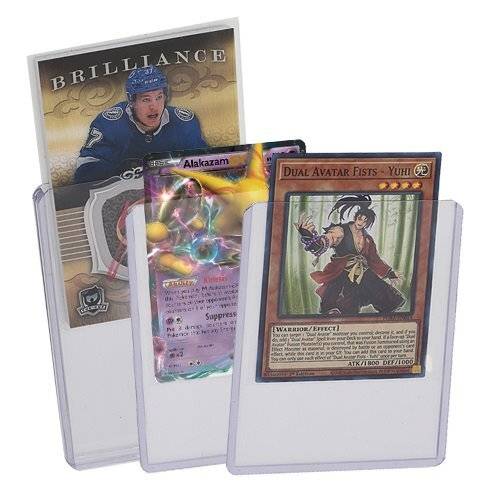 No need to worry about your card collection anymore! With this top loaders and sleeves bundle, you can definitely be thrilled to collect more knowing your collectibles would last forever.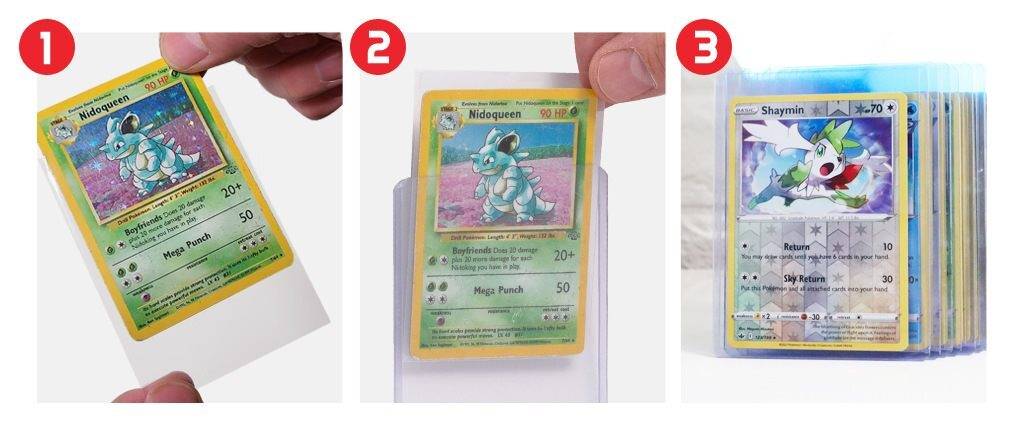 How to use the EVORETRO Top Loader and Sleeves Kit
Open the kit and get your collection.
Get the soft sleeves and slide the cards into them.
Once the cards are perfectly-fitted inside the soft sleeves, you can load the sleeved cards in the top loaders.
Make sure that everything is tight and secure, and place your collection back on display.
Our card protectors are lightweight and convenient to use which makes loading and unloading of cards easier. You can either store or display them in the cabinet or shelf, or bring them with you during visit with a fellow collector, travel, or tournaments.
Your cards would not only stay protected but would surely look cool with these!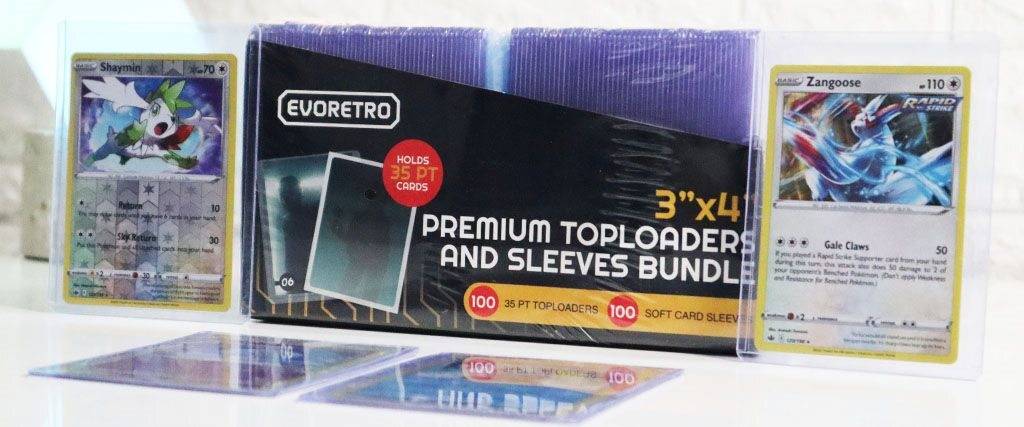 We understand the importance of protecting valuable card collectibles, so gamers and collectors can play with them like they did when they were young. There's no better way to maintain their flawless condition than providing them quality card protectors that would do the deal.
Take advantage of our EVORETRO top loaders and sleeves kit and start protecting your card collection before it's too late. Shop now from our website or online stores!