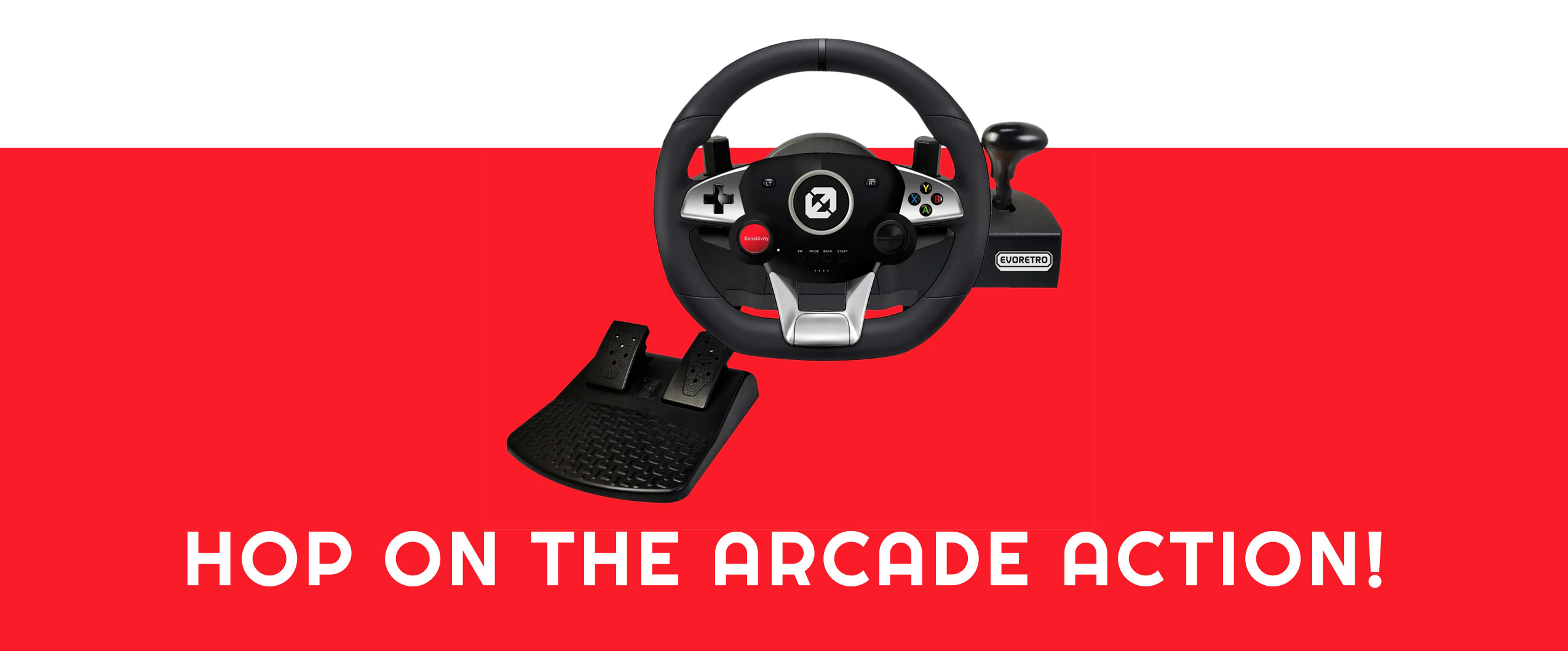 EVORETRO participated the GAMEX Toronto at Mississauga Convention Centre and Ottawa Comiccon 2022. We had the visitors and gamers test the FURY wheel prototype and got some great suggestions and feedback and have already applied the improvements on the product.
EVORETRO is composed of a team of gamers who are passionate about exploring the world of gaming—we love playing racing games and we've made it our mission to make them more enjoyable, interactive, and accessible for every gamer.
The idea for this product came from our love of arcade racing games and our desire to create something similar to what we grew up with, like the classic N64 controller but an upgraded version with all the controls you need to play your favorite racing game.
We wanted to create a specially-designed product for everyone who shares the same passion for racing games and make it more enjoyable. Ultimately, to bring the arcade experience anywhere and make it accessible for kids, parents, and any gamer. The possibilities are endless as games are no longer limited to how many coins or tokens you have; you can play the arcade with just a one-time purchase.

Mount, Plug & Play
Who says you need to go out to arcades just to have fun? With our easy-to-mount system and simplified setup, you can now take your gaming adventure anywhere! Share it with your family and friends and bring the wheels to pool parties, family gatherings, or just a casual bonding with your kids at home. You can now enjoy the nonstop fun of all-around arcade gaming.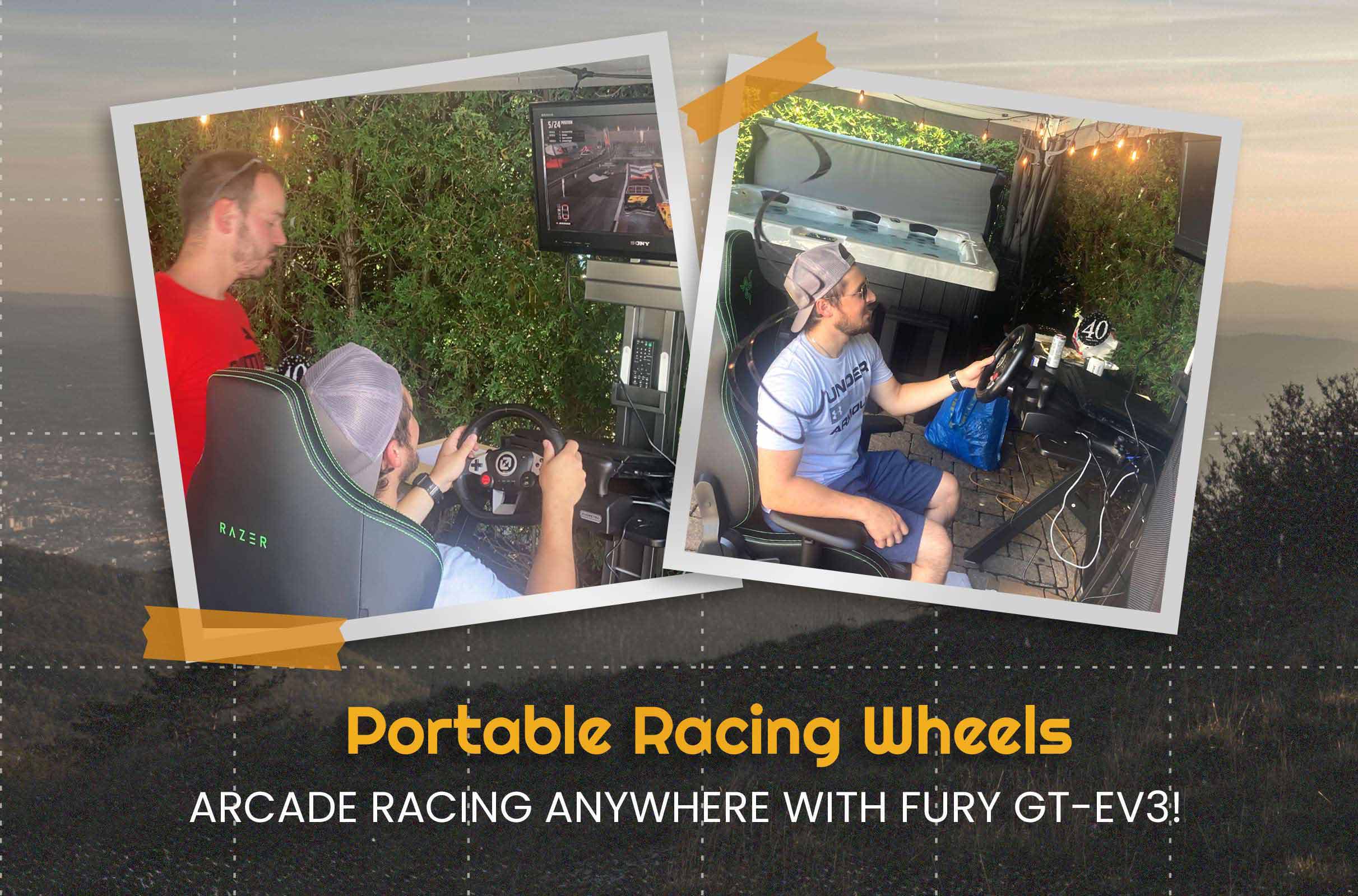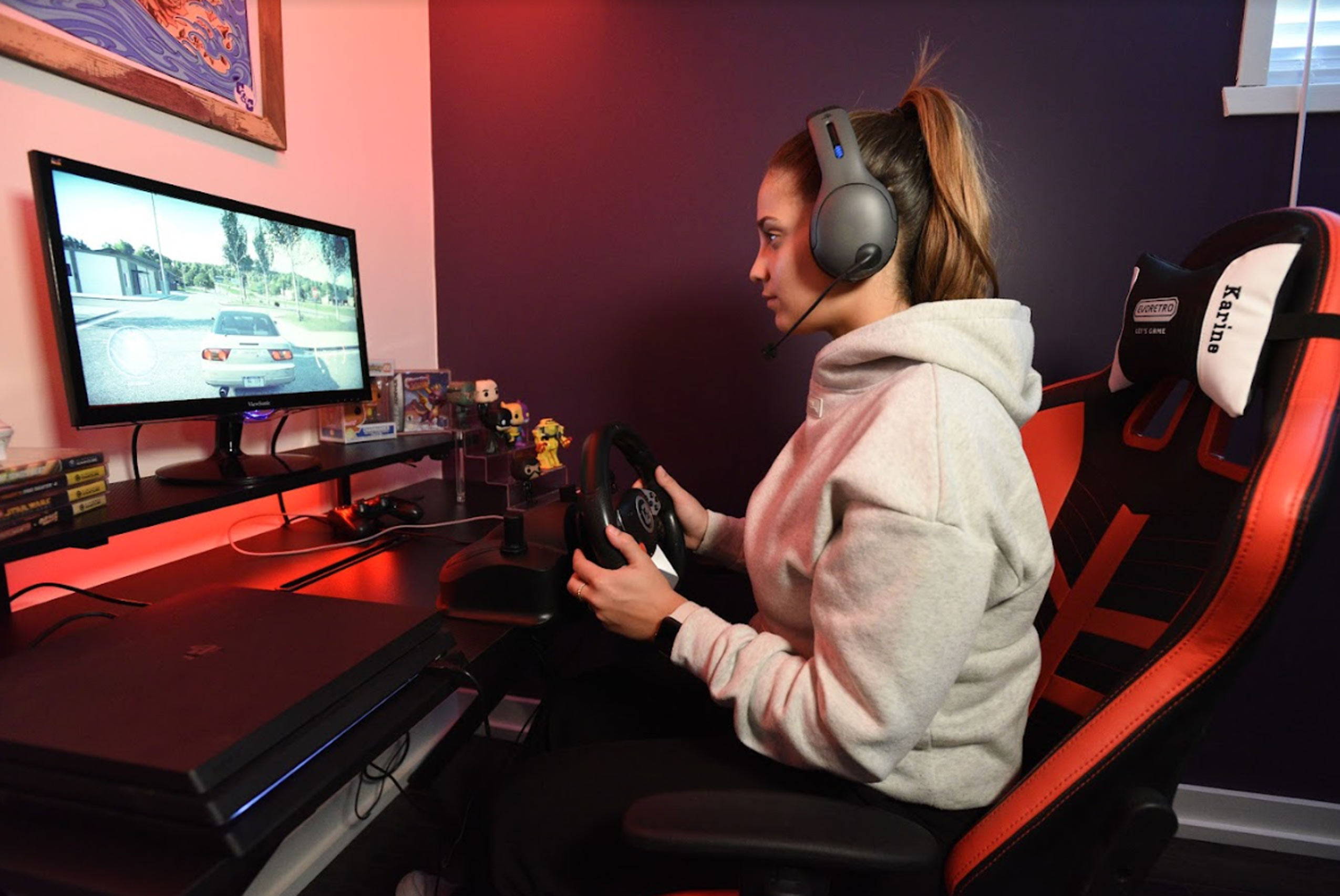 Hit the road and compete with your friends with our value-engineered racing steering wheel. This is fully integrated with True-Drive Technology and Real-Drift Mechanism and with these two functions combined, you will get a whole different approach to winning your racing games. Introducing our most advanced arcade steering wheel yet, the FURY GT-EV3.
The True-Drive Technology gives you complete control of the wheel to achieve the right speed to propel the car. With the real-drive 270-degree rotation, combined with a 3-tier sensitivity rate and a high vibration haptic feedback, you can easily adjust your drifting style and feel every curve and boost as you speed down the track.
OPTIMAL 270-DEGREE ROTATION
Experience realistic car racing with a 270° rotation radius. Compared to the other wheel models in the market with 90 and 180-degree rotation, this wheel is designed to give you smooth driving, drifting, and even lock-strafe maneuvers with this turn rotation angle.

The 3-level sensitivity adjustment allows you to fine-tune your steering control for a better experience depending on what type of racing game environment you're playing.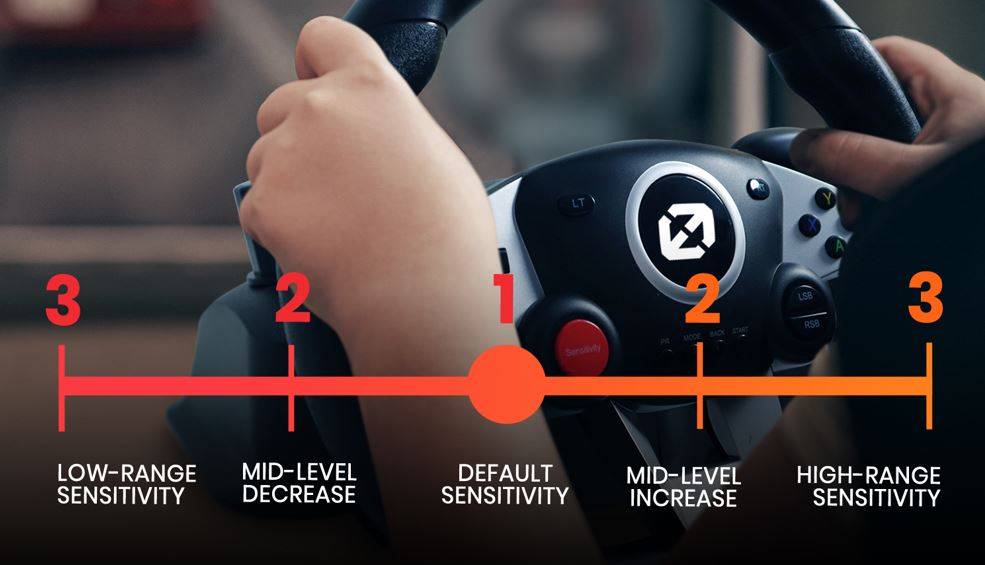 hIGH FORCE VIBRATION MOTOR
Feel every beat of the road with the built-in vibration motor system that gives a fun and exciting feedback up to 96.0 mA for an immersive driving experience.

Drag your best lap times with the spring, gear-driven steering wheel with Real-Drift Mechanism that peaks motion precision. Compared to the conventional Belt System operated wheels on the market, the Real-Drift Mechanism is composed of a spring, gear, and potentiometer system that is more accurate and simply feels like you're holding an actual racing wheel.

Our coil spring mechanism keeps your steering wheel in place and flanges in a neutral position for smoother turns. No more fighting with your steering wheel!
The strong, adjustable buckle clamp locks your racing wheel onto any table or desk to keep it in place during a heated racing game. Simply mount, plug in your console, and boom, you are set to play!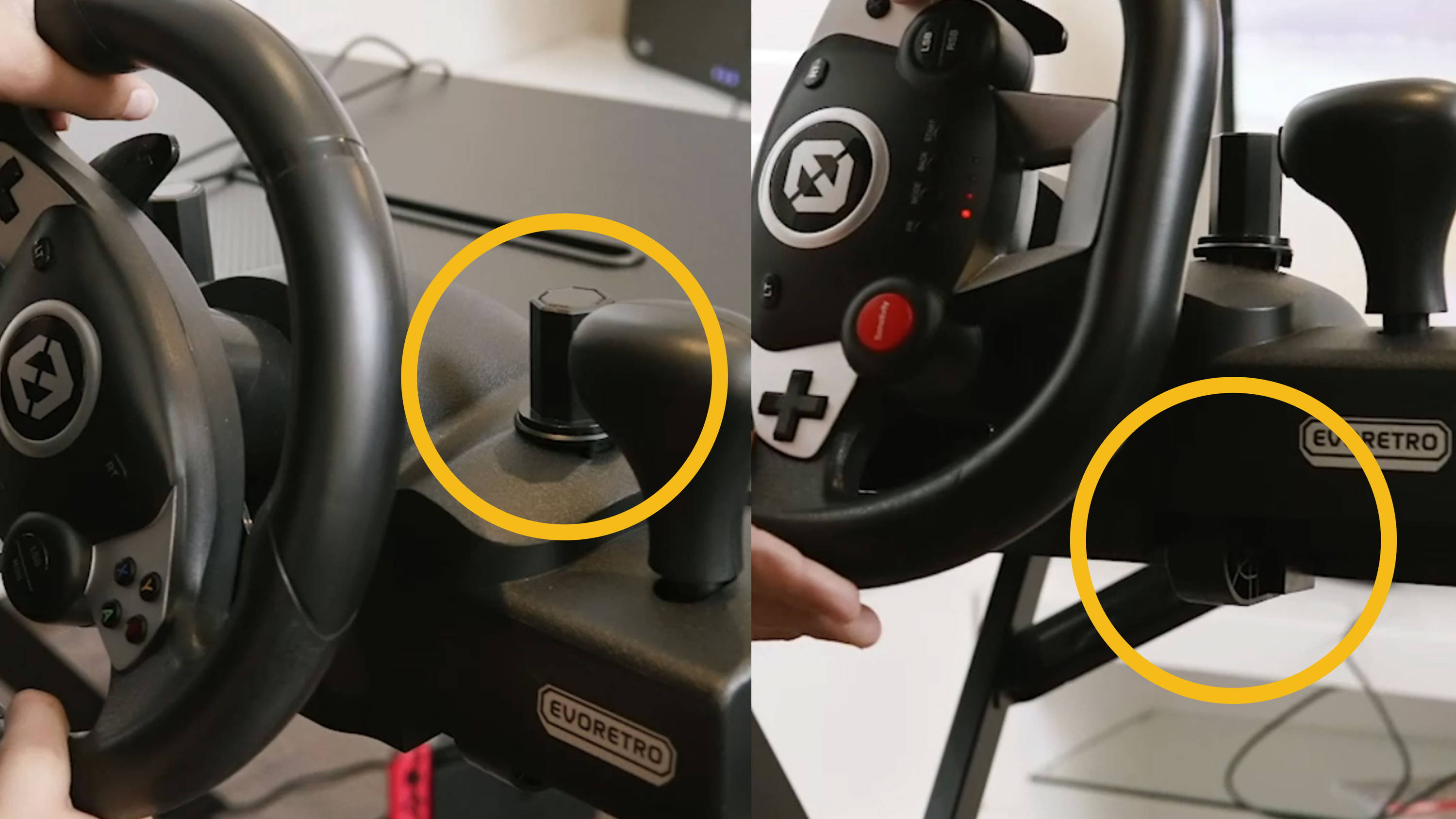 Our unique linear brake system delivers a smooth pedal response and fast torque recovery to get you to perform the perfect drift, every time. Show the world your drift skills!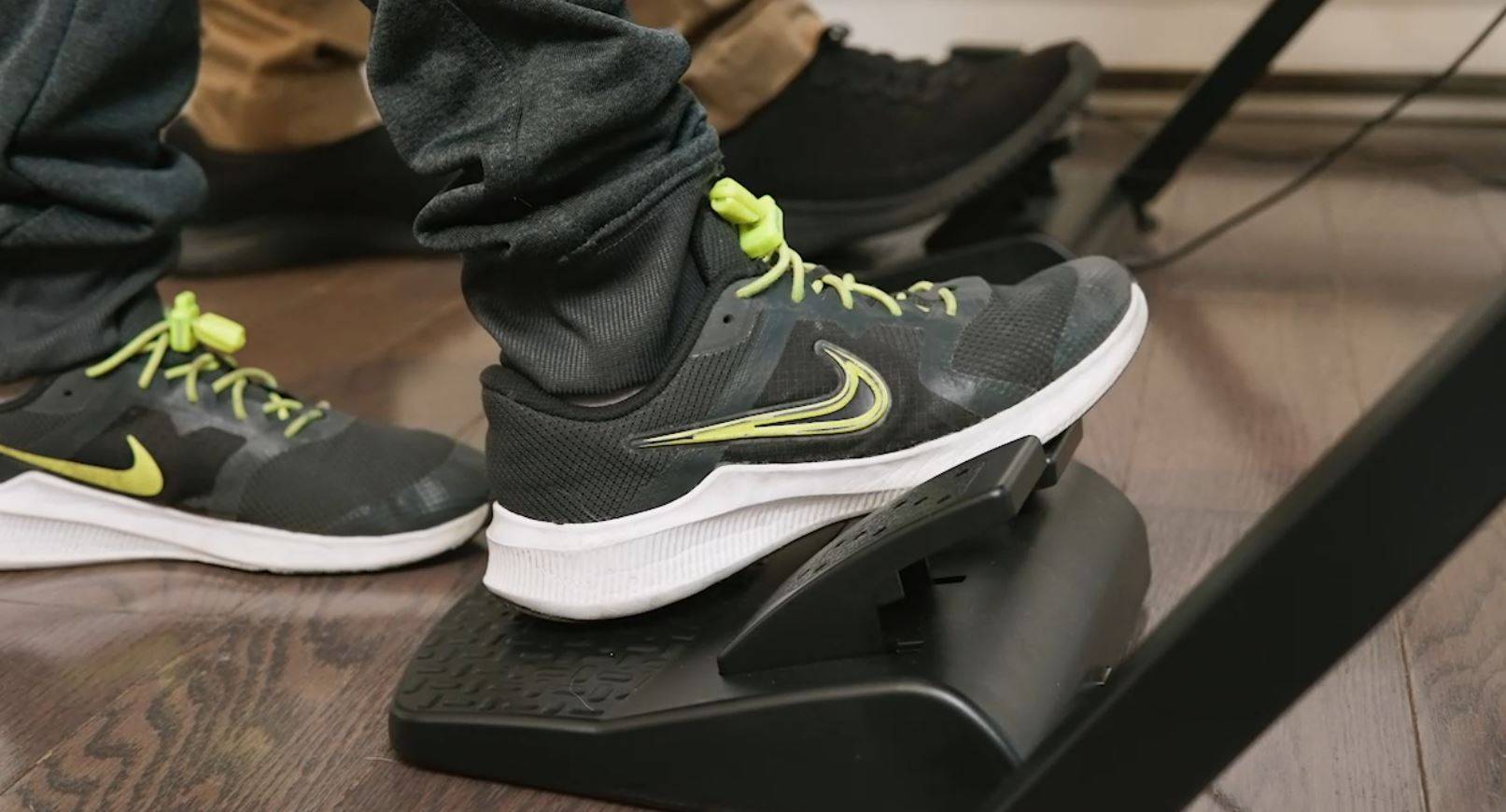 Multi-System Compatibility
Fully compatible with majority of racing games. Effortlessly win each tournament with the most advanced steering wheel that perfectly works on Switch, PS4, and PC games.

Nintendo Switch (Tested on Mario Kart 8 Deluxe)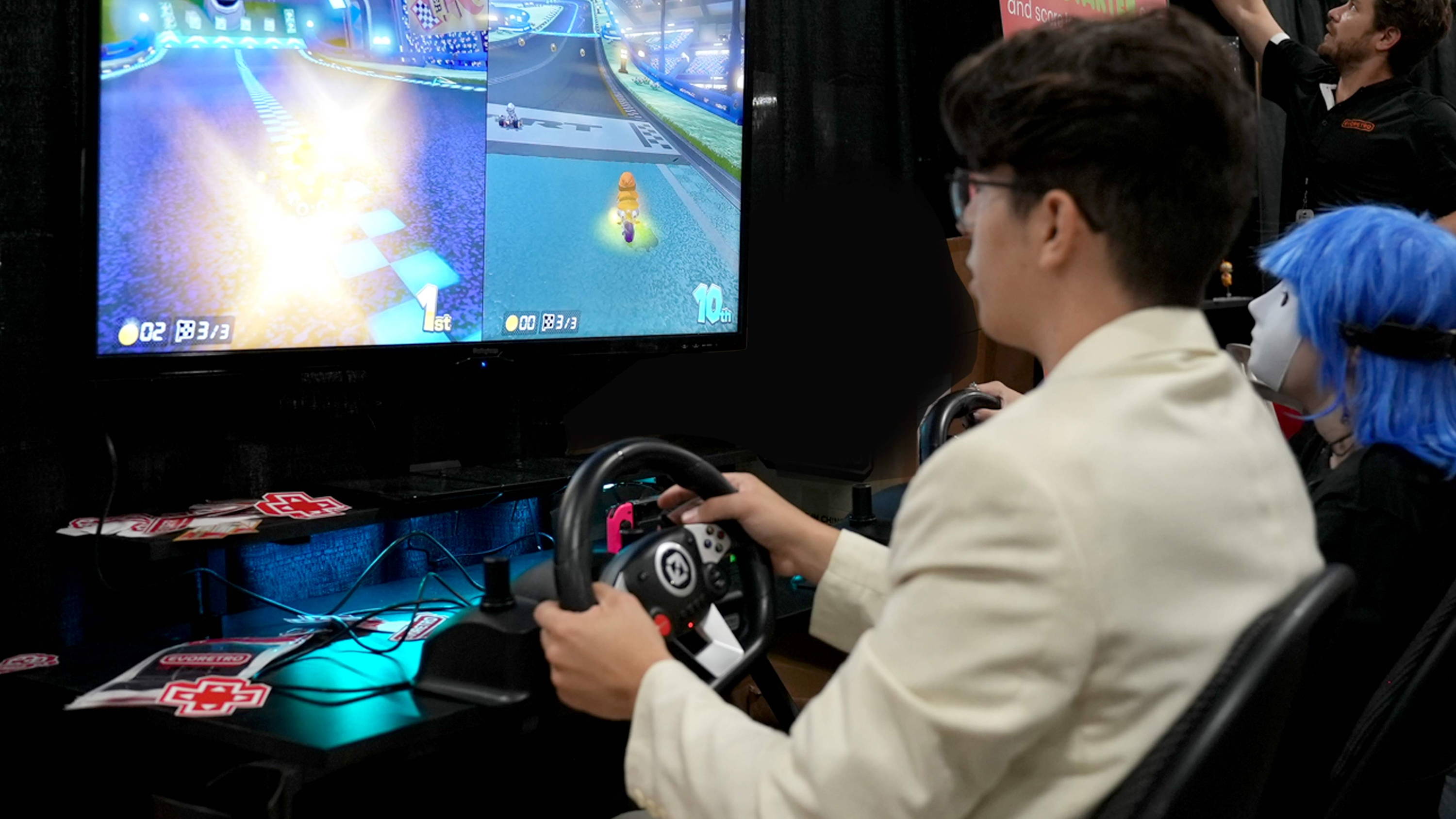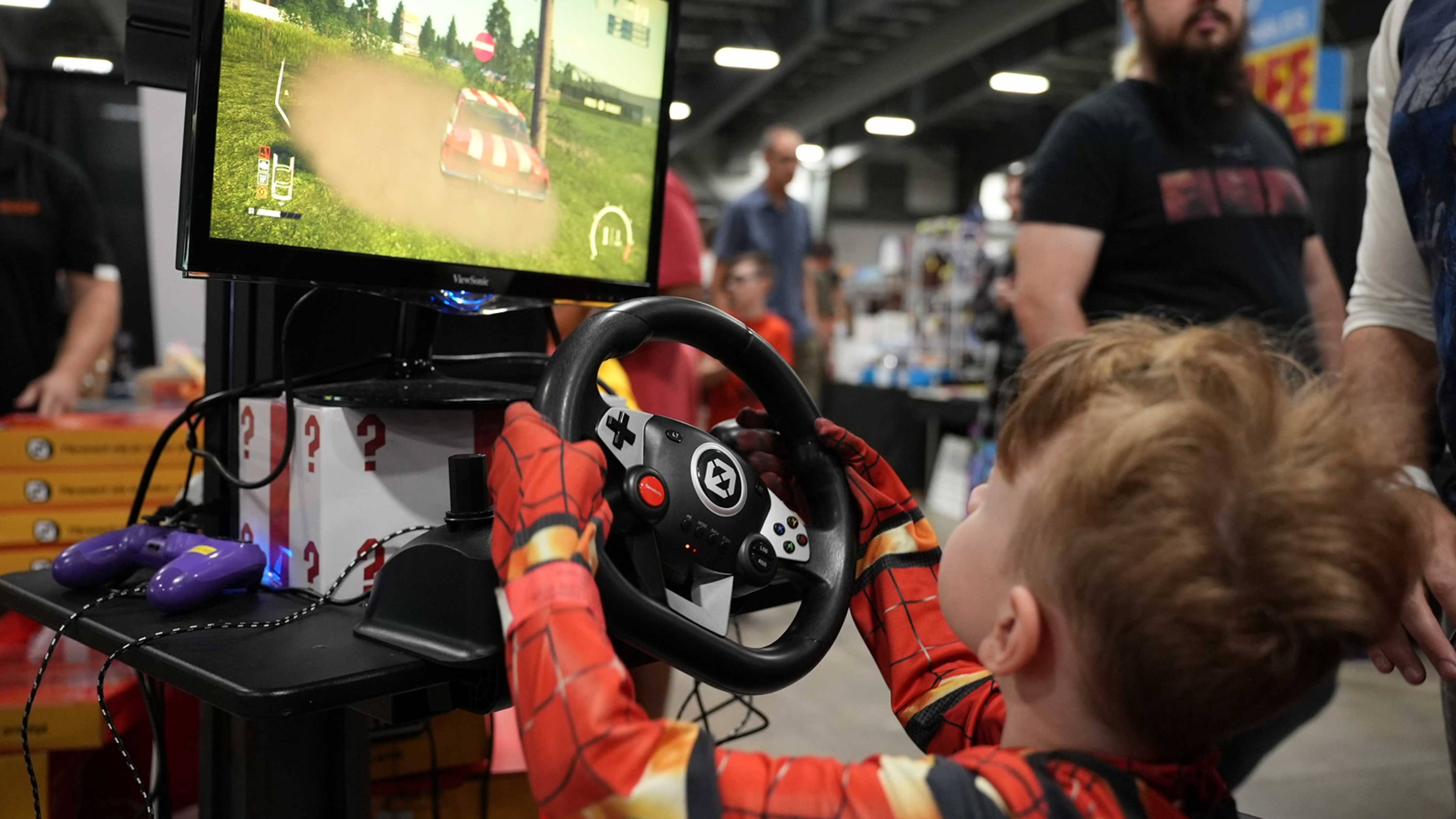 PC (Need for Speed Hot Pursuit Remastered)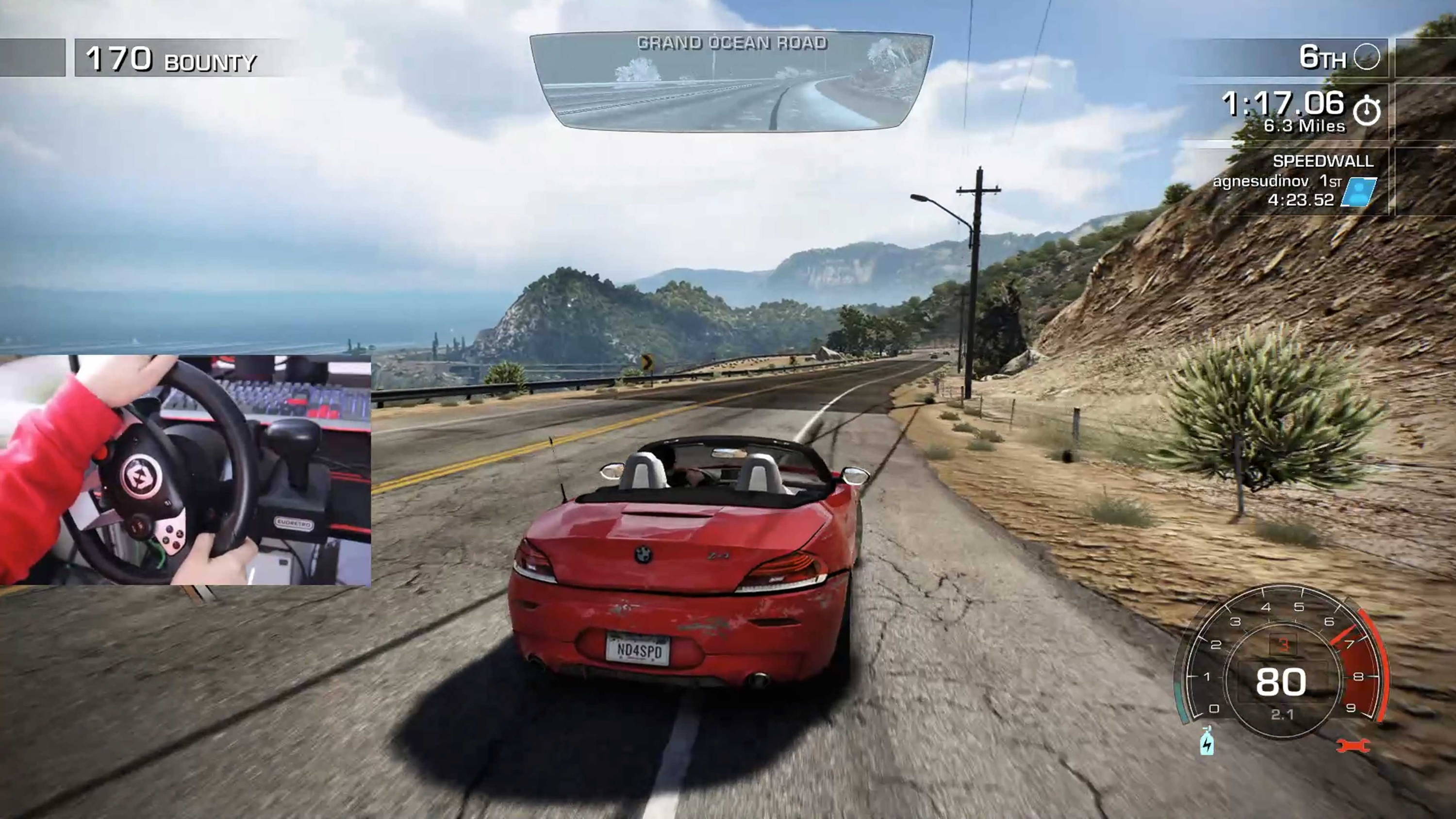 Best gift idea for christmas
GET YOUR HANDS ON THE COOLEST ARCADE RACING WHEELS NOW!